Pflugerville Police Sgt. Kirk Anderson needs assistance from members of the public with personal, life-or-death urgency.
Anderson's 9-year-old daughter, Camryn, was recently diagnosed with a rare condition. He and his wife, Kimberly, said their daughter's recent health issues made their presence known with frequent nosebleeds and bruising on her body that wouldn't go away.
Camryn was diagnosed with Aplastic anemia. It's a rare medical condition that occurs when the body fails to produce a sufficient number of blood cells due to a failure of bone marrow development.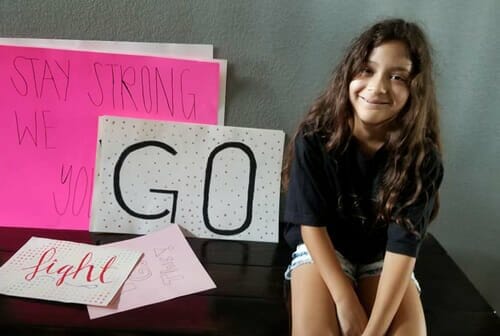 Sgt Anderson stated that, "The only hope for her is that we find a match, a bone marrow match."
Without a bone marrow match, Camryn may only have about a year to live, her parents said. As the family waits for a suitable donor to emerge, the young patient is forced to stay at home as even a common cold could prove disastrous to her health, they said.
The worried parents are now hoping for nothing short of a miracle. Only 2 percent of the U.S. population is registered in the national bone marrow registry. Camryn's brother was found not to be a match on Thursday, dashing the family's hopes for a donor. Their only hope now is to find a match through the bone marrow registry to which more than 2,000 have signed up after news of Camryn's plight surfaced.
Like many officers pursuing a career in law enforcement, Officer Anderson has undoubtedly performed heroically in the course of his work. Now, it's up to members of the community to act heroically, and check to see if they might be a bone marrow match for Camryn.
To find out more information on how to sign up in the bone marrow registry, click here.
More information is available on the Facebook page Camryn's Relentless Battle.