Ricky Raley, a paralyzed U.S. Army veteran handcycled more than 1500 miles in 13 days to raise money and awareness about the invisible wounds of war.  Ricky began his journey at the 9/11 Memorial in New York City and completed it in Pinellas Park, FL.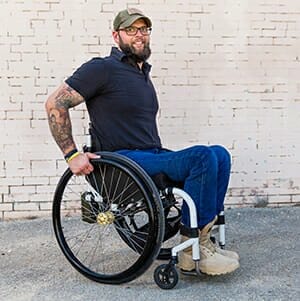 "The trauma from being paralyzed was nowhere near the isolation I felt from the traumatic brain injury and the mental cognition issues I was having," said Raley. "I'm doing this for all the veterans out there who need a program like Boot Campaign."
Ricky created "Raley Road Trip: Cycling It Forward to Benefit Boot Campaign" with the goal of raising $150,000 for the national non-profit organization's health and wellness program.
"I lost nine people from my unit to suicide since I've been home," explained Raley who is now a Boot Campaign Veteran Ambassador. "People are suffering alone, and they think there is no help. My buddy just took his life. He needed to know there is group putting their boots on for him."
When we heard about Ricky's mission, we immediately wanted to support his efforts.  Providing Ricky's nutrition during his training and journey was support we were happy and honored to give.  Thanks to our incredible customers and supported, we were able to raise over $2500 during Ricky's journey to donate to the Boot Campaign.  Thank you to all involved for helping support Ricky during his selfless mission for his fellow veterans!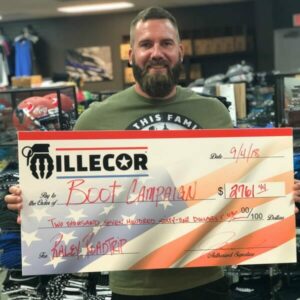 About Boot Campaign: Boot Campaign's Health and Wellness Program provides access to the most innovative and holistic care for traumatic brain injury (TBI), post-traumatic stress disorder (PTSD), chronic pain, self-medication and insomnia by linking arms with treatment and training providers. Partnering with evidence-based treatment and training providers across the United States, Boot Campaign aims to reclaim health and wellness, restore families, restart careers, reduce suicide and reinforce communities. The program furthers scientific research and kick-starts a veteran's journey to take back control of his or her own path to wellness. The average cost per participant is $35,000, depending on the services needed.